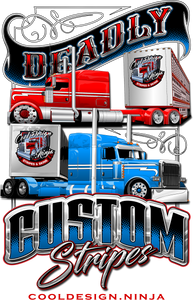 Email us for free quotes on truck stripes. Send us a picture of your truck and the stripe you are looking for and we will send you a link to pricing and details as soon as we can. ***Very Sorry we are super busy and get to as many as we can. We give free quotes on supplied designs, if you want a custom stripe design you need to book a design slot.***
Book Custom Stripe Design Slot - We get working on your stripe design within 24 hours. We come up with 2-3 designs, then go back and forth with you to design a sick custom stripe design. When done we give you preferred pricing on your finished stripe with any extra design time applied as a discount.
Want custom Emblem Skins? We customize skins for free with your own custom text, numbers or logo. Fill out our Custom Skins Request Form to let us know what you want. We will set them up and send you a link to check out your own custom skins.
Emblem Skins now shipping with removable clear alignment tape for easy install.
Style and protect your factory Emblems with custom CoolDesign.ninja Emblems skins. Now with clear premask for easy alignment and install. Just line them up over your factory emblems, stick them down with air release adhesive to help install and then peel/remove the pre-mask alignment tape to reveal your glossy or matte finish.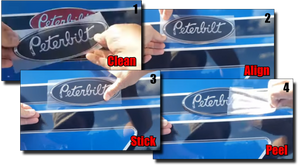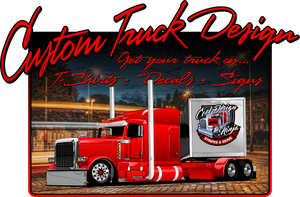 Custom graphic design for trucks.
Get your truck setup for a custom shirt or sign. Send us your best pictures and we setup a custom vector design of your truck and logo and send you the design to keep and a shirt or sign. 
Get your custom design today!
Random Free shit
Our new printer isn't only faster/cheaper with better colors...it also allows us to give random free upgrades and fill up the shipping weights with dumb beer fridge decals.